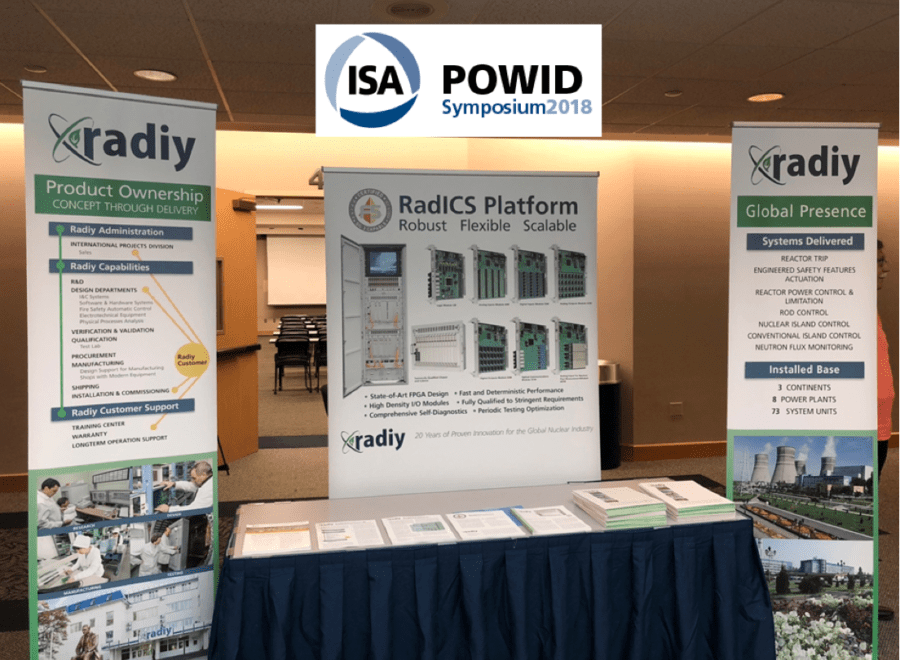 The SunPort team attended the ISA 2018 Power Industry Symposium on June 26-28, 2018, which was held at the University of Tennessee Convention Center. The symposium was attended by 117 people representing nuclear station operators, industry groups, research organizations, and vendors. The symposium served as a forum to share information regarding the power industry. Presentations followed several tracks: fleet issues; nuclear; fossil; emerging technology; cyber security; and renewables and distributed generation.
SunPort made a presentation based on the paper entitled "Benefits of FPGA Technology in I&C Systems in Nuclear Power Plants."
The SunPort booth showcased the FPGA-based RadICS digital I&C technology developed by the Radiy company. The booth was visited by a large spectrum of the participants that showed particular interest in the RadICS technology.