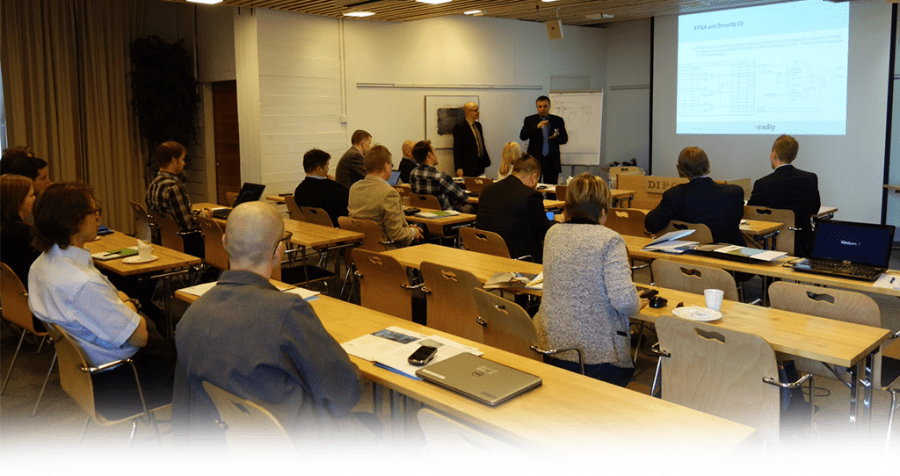 In cooperation with Platom Oy, a Finish nuclear service provider, SunPort and RPC Radiy held a one-day seminar on March 26, 2015, in Espoo, Finland, for the representatives of the Finish nuclear industry. 24 professionals from STUK, TVO, Fortum, Fennovoima, and VTT attended the seminar. The presentations and discussions included the following topics:
Introduction of the activities of the three companies;
FPGA technology overview;
Applications of FPGAs for implementing I&C systems and components in NPPs;
Standards and licensing processes used in FPGA-based I&C applications in NPPs;
Certification and qualification of I&C platforms.