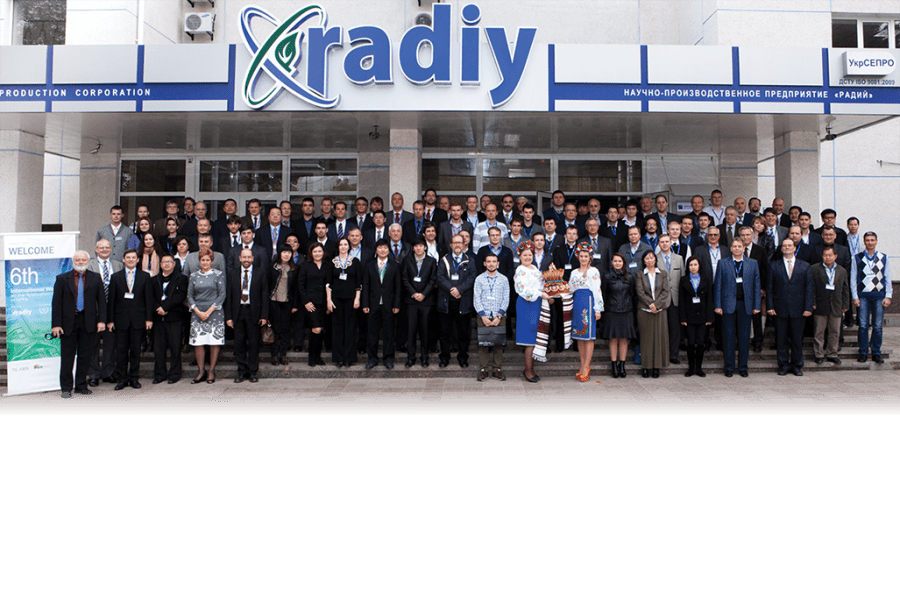 The 6th International Workshop on the Application of FPGAs in NPPs concluded successfully on October 11, 2013. The workshop was hosted by Research and Production Corporation Radiy in Kirovograd, Ukraine, in cooperation with the International Atomic Energy Agency (IAEA) and SunPort SA.
110 participants from 20 countries attended the workshop, representing 14 nuclear utilities, 18 vendors & suppliers, 14 technical support organizations, 5 nuclear regulators, 4 universities, 2 government organizations, and 1 international organization.
The agenda included:
24 presentations,
technical demonstration by Radiy on their design and V&V techniques and tools for FPGA-based applications,
panel discussion on regulation and standards,
panel discussion on certification and verification,
development of the IAEA Draft Report on "Application of Field Programmable Gate Arrays (FPGAs) in Instrumentation and Control Systems of NPPs" in four breakout groups,
technical tour of Radiy's design, production, and testing facilities.
The presentations and photos of the workshop are available upon request, please contact Larisa Tcherednitchenko by email at l.tcherednitchenko@sunport.ch.
The 7th International Workshop on Application of FPGAs in NPPs will be hosted by the Electric Power Research Institute (EPRI) at EPRI's offices in Charlotte, North Carolina, USA on October 14-17, 2014.
SunPort is looking forward to welcoming you to the next FPGA Workshop.