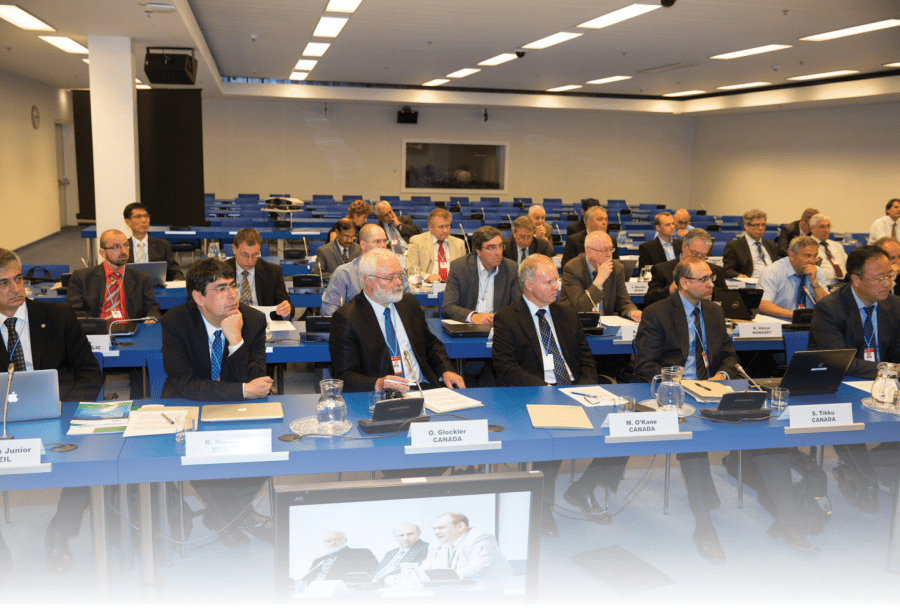 The 24th Biennial Meeting of the IAEA Technical Working Group of Nuclear Power Plant Instrumentation and Control (TWG-NPPIC) was held on May 22-13, 2013, at the IAEA Headquarters in Vienna, Austria. The Technical Working Group is an advisory board, representing the IAEA Member States and providing recommendations to the Deputy Director General of the IAEA on NPP I&C activities and programs for the upcoming four years.
Oszvald Glockler, former CEO of SunPort, attended the meeting as part of the Canadian delegation, and took part in developing the recommendations. The recommended future activities and program elements cover the following main areas:
Accident monitoring systems for nuclear power plants;
Application of Field Programmable Gate Arrays in instrumentation and control systems of NPPs;
Wireless technologies;
Instrumentation and control in advanced small modular reactors (SMRs);
Software evaluation and dependability assessment;
Aging management of electrical equipment and components;
Support for new plants and newcomer countries;
Human factors engineering;
Engineering and design aspects of computer security in NPP I&C systems.
For more information, please visit: http://www.iaea.org/NuclearPower/Meetings/2013/2013-05-22-05-24-TWG-NPE.html